TIP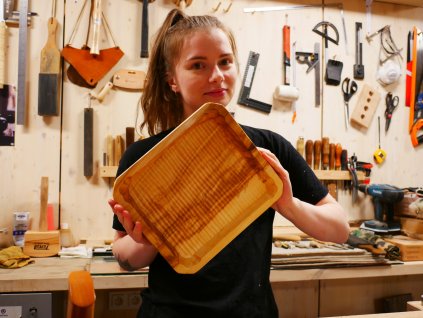 Welcome to my slow wooden world
My name is Tomas Heller, in my craft, I combine a love for tea, nature, and woodworking. I like to experiment with aesthetics, traditional joinery, and all little details which make the final creation the original. I focus especially on custom-made tea tables, trays, woodenware, benches, decors, and other bespoke pieces.
TeaTom philosophia:
Create with joy and in harmony with nature
Use of traditional and forgotten techniques of wood carvers, joiners and carpenters
Learn and seek inspiration from craft masters across Europe and distant Japan
Work with hand tools and the energy of the whole body
Precise work – every little detail has its own meaning
Know the origin of TeaTom wood
Worship and refurbish old tools
Spread the beauty of honest craft and pass it on to future generations
Always with a cup of tea for a fresh mind and inspiration
Promote rest and relaxation rituals
I am looking forward to your questions, inquiries, and orders.
Shipped directly from my workshop - Prague, Czech Republic